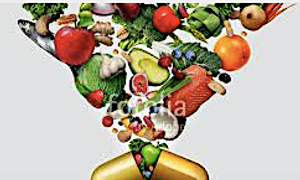 ATTENTION – class log in directions:
Please create a Paypal account! (do NOT check out as a guest).  After you submit your payment please wait for PayPal to redirect you to the class webpage.
To take the class at a later time please SAVE the class link from your browser. 
Lost link – email me, please attach your PayPal receipt to prove the class purchase.
Refund Policy: No refunds will be given
Nutraceuticals – TCM Materia Medica
NCCAOM: 6 PDA points (6 PDA  AOM-Bio) – PENDING
FLORIDA: 6 CEU (issued by FSOMA) (3 CEU Biomedical Sciences + 3 CEU General) –
CE Broker Tracking #: 20-777284
TEXAS & CALIFORNIA – PENDING
Principles of Combining TCHM with Pharmaceuticals & Nutraceuticals – is a mandatory prerequisite   
Select nutraceutical supplements are described in the tradition of TCM Materia Medica, including flavors, temperature, meridians entered, actions, indications and modifications. Interactions with Chinese herbs are discussed. Principles of Drug-Herb combination and possible interactions are demystified and discussed in details. See an example slide below: