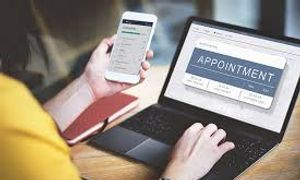 ATTENTION – class log in directions:
Please create a Paypal account! (do NOT check out as a guest).  After you submit your payment please wait for PayPal to redirect you to the class webpage.
To take the class at a later time please SAVE the class link from your browser. 
Lost link – email me, please attach your PayPal receipt to prove the class purchase.
Refund policy: No refunds will be given
Safety & Regulations of TCM Herbal Telemedicine
FLORIDA 

–
4 CEU (2 Medical errors + 2 Rules & Regulations category) (issued by FSOMA) – CE
                   Broker  20-757558
CALIFORNIA – 4 CEU – Category 1 (Distance Education)  Provider #1296  – Expire 12/23/2021
Texas – N/A
Telemedicine offers a lot of promise for both physicians and patients. This class explores how Traditional Chinese Herbal Medicine can be safely and legally practiced in the realms of modern telemedicine. Most states now have laws regulating the practice of telemedicine. Safety is of primary concern. The laws only get more complicated and more uncertain when telemedicine is practiced across state lines. This class is based on Cleveland Clinic TCHM virtual visits experience and will explore safety concerns, legalities of informed consent, initial and follow up visit, gathering of objective signs, herbal prescribing, billing requirements and required EMR records keeping.
Through the successful completion of this course, each student will be able to:
The student will learn law governing telemedicine by state

Gain an understanding of potential medical errors in Telemedicine

Understand technology compliance with HIPPA for Telemedicine

Develop a deep understanding of the ethics involved in Telemedicine

Learn techniques to collect objective signs including pulse & tongue remotely

Have a working knowledge of Telemedicine record keeping and billing