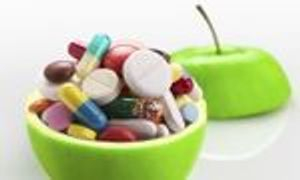 ATTENTION – class log in directions:
Please create a Paypal account! (do NOT check out as a guest).  After you submit your payment please wait for PayPal to redirect you to the class webpage.
To take the class at a later time please SAVE the class link from your browser. 
Lost link – email me, please attach your PayPal receipt to prove the class purchase.
Refund Policy: No refunds will be given
Principles of Combining TCHM
with Pharmaceuticals & Nutraceuticals
NCCAOM – 6 PDA (Safety Category),  PDA-162984-4
FLORIDA – 6CEU (5 – Biomedicine + 1 General Category) (issued by FSOMA) – CE Broker Tracking #: 20-777274
CALIFORNIA – 6 CEU (Category 1 Distance Education) provider #1296 (Expires 05/2022)
TEXAS – PENDING
The practice of Traditional Chinese Herbal Medicine (TCHM) may appear archaic to those that misunderstand the theories and principals that guide it. In fact TCHM continues to evolve and new systems are consistently being discovered and applied within the tradition. Never the less the biggest challenge of great unknown of herb-drug interaction faced by TCM practitioner in the world today remains.
Though modern scientific analyses have been utilized to look at herbs from a chemical perspective, it is unrealistic to perform double-blind study of every drug-herb/formula combination. This class will introduce principles of drug-herb combination according to TCM philosophy.
Select western pharmaceuticals and nutraceuticals are described in the tradition of TCM Materia Medica, including flavors, temperature, meridians entered, actions, indications and modifications. Interactions with Chinese herbs are discussed. Principles of Drug-Herb combination and possible interactions are demystified and discussed in details.
Drug induced mortality became a serious thread in modern times, accordingly ability to anticipate and avoid drug-herb interaction is a matter of a paramount importance. This class provides an advance understanding of safe drug-herb compatibility.